BMF Equipment Solutions
BMF Equipment Solutions is a family owned and operated business that prides itself on educating
customers and helping to solve all the problems facing homeowners and commercial end users. As a full
stocking dealer of parts for all equipment that is sold, we hope to help our customers long after the sale.
When you come to us, we will work cohesively with you to learn about what it is exactly that you need, how you will be using your machinery, and then go forward to make sure that you are 100% satisfied.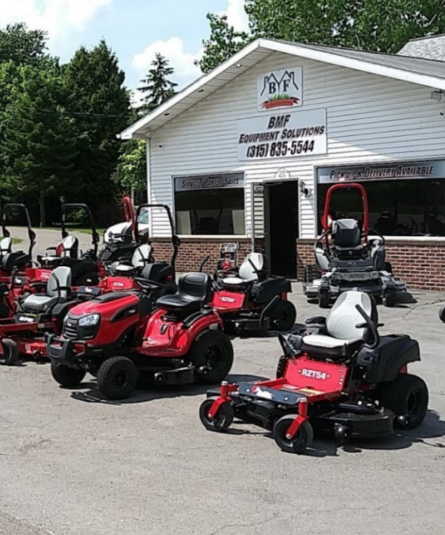 Financing Now Available for All Models
Commercial and Residential Equipment Sales
We are locally owned and operated in Clifton Springs, NY and customer service and satisfaction is our top priority. We regularly stock brands such as Greenworks Commercial, RedMax, Altroz, Worldlawn, Kawasaki and more. In terms of servicing your machines, we specialize in full service, lube and oil changes, replacing air or fuel filters, renewing your spark plugs, sharpening of blades, general wash and maintenance, multi-point visual inspection of belts, hose, and deck components, and any repairs that you may need.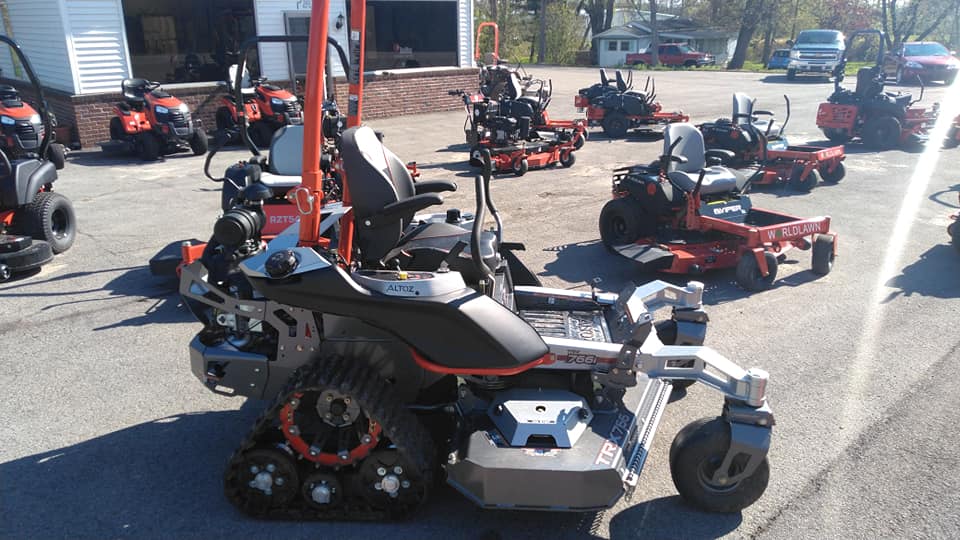 If you have any questions about our products and the services that we provide, we are more than happy to promptly answer. Our specialists are experienced, well versed in their field, and regularly updated on anything new that may come about. We keep ourselves on the forefront of the industry so that we can always best provide our customers with the products and services that they request. 
Whether you realize that you need one of our many high quality products, or perhaps you need one of our own machines serviced, give us a call, or better yet, stop in to see us today! We would love to meet you and help you with all of your equipment requirements!
What are some of the brands of equipment that you readily stock?
We regularly stock Altoz , Toro , Spartan , Greenwood Commercial , Red Max. If you are looking for something specific, we will happily work with you! Give us a call today so we can get started!
How long do small engine repairs typically take?
This is a tough question because each job is different. We know that you need your machines to maintain your property and we are committed to efficiency. When you bring in your equipment, upon investigation and troubleshooting, our team will give you a more accurate timeline for your repair. Please see the below review from a previous customer to qualify our commitment to your time and need for your machines. 
"Big shout out to BMF. I showed up today at 4pm with a chainsaw that needed the carburetor tuned up. I figured it would be a few days before they could get to it. THESE GUYS ARE AMAZING ! The tech had it tuned in and ready in about 20 minutes and I was home by 5pm cutting trees! Thanks BMF for being so customer service friendly!!"
I just bought a new piece of property and am unsure of what I will need to maintain it. Can you help refer me to exactly what I need?
Absolutely. We love working with customers and sharing our knowledge of property management machinery. Whether you need something small or large, we ensure that we will work alongside you to figure out exactly what is needed for your specific machinery needs and furthermore, maintenance. Call us today or come in to meet us! We can't wait!
Do you service pre-owned machines?
We do! If you have a machine that you didn't buy here but love, let us help you service it and keep it in tip top condition! Our specialists love to help in any way they can and we are happy to help service and repair any machine that you may have.